Lackawanna College Center Highlights – Sunbury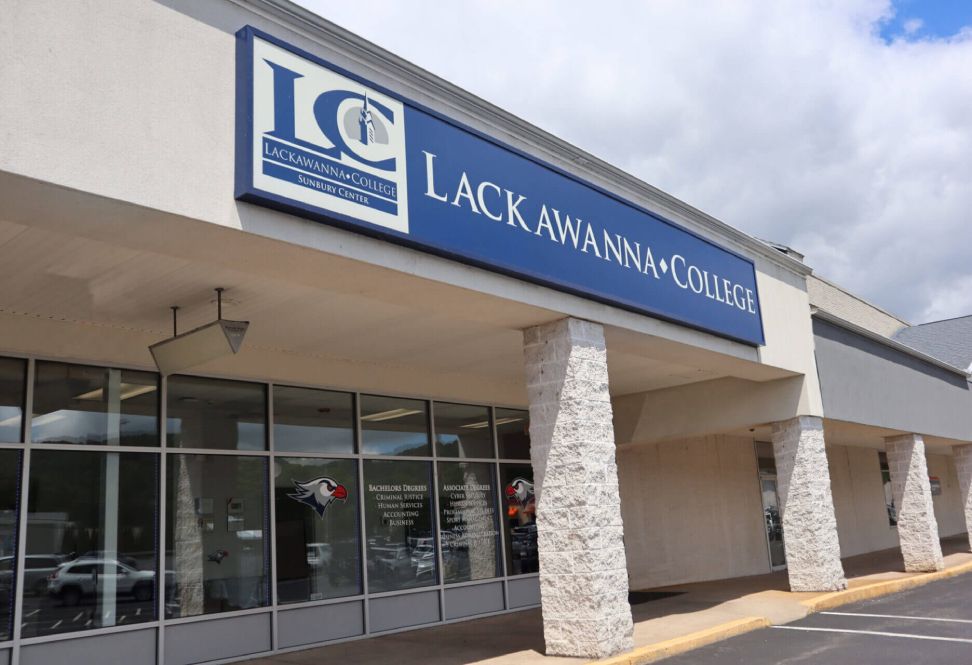 The Lackawanna College Sunbury Center offers a wide range of certificate, associate and bachelor programs for students to find the education path best suited for them. The Sunbury Center is in a convenient location for students to meet their everyday needs while getting their education.
Lackawanna College's Sunbury Center is known as "The Community's College" and lives up to the name by filling a need in Northumberland County with affordable and career focused education. Two of the most popular programs at the center are Business and Human Services, but there are other programs the center offers such as Criminal Justice that ready students for a future in law enforcement.
A Criminal Justice degree prepares students for a career in the legal system, with jobs as police officers, social workers, legal assistants and much more! Students will understand the history, role of the criminal justice process, police, court system and various forms of corrections and rehabilitation. Graduates will leave the Criminal Justice program at the Sunbury Center ready to serve in the community of their choice backed by an affordable education from Lackawanna College. Another program that can work in the world of criminal justice and beyond is the Accounting program.
Accountants are needed everywhere and one can secure a job as an accountant in almost any organization. Students who have an interest in financial numbers and budgeting for organizations will find this program fulfilling! Lackawanna College's Sunbury Center provides students a mastery of basic accounting, data entry, tax return preparation and master financial principles related to corporations. Graduates leave the Sunbury Center with an understanding of accounting ready to put their studies into practice.
There are numerous other programs at the Sunbury Center such as Culinary Arts, Cybersecurity, Medical Administrative Assistant, Medical Assisting, Petroleum & Natural Gas Technology and many more!
The Sunbury Center is also located in a convenient location for students with all the amenities they could need, including free parking, a nearby coffee shop, grocery store, gas station, auto part store and local restaurant!
The Sunbury Center offers the SOAR Program for high school students preparing to enter college and careers in a diverse, high-performing workforce. The SOAR Program is a career and technical study plan that articulates high school courses to a college program. The program prepares students for High Priority Occupations and satisfies high school requirements while earning college credits at the same time. Students can earn up to 15 college credits for free at Lackawanna College through the SOAR Program and save money on tuition!
Students who attend Lackawanna College's Sunbury Center can earn their complete degree in Sunbury for many majors, or they can start in Sunbury and complete requirements at our Scranton campus. The Sunbury Center is located on 1145 N. 4th Street in Sunbury, PA 17801. Schedule a visit to the campus, phone meeting or virtual meeting by clicking here!